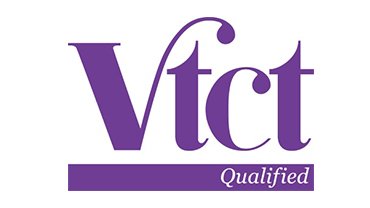 I have over 20 years experience in the beauty treatment industry and have gained qualifications in multiple countries. I have worked in India, Kenya and the Uk picking up techniques along the way that have amazed every client that has visited Threading Station.
I started in the UK as a Mobile Beauty Therapist working around the Surrey Area but i wanted more. I found the perfect place above Studio 106 and couldnt wait to provide the level of service i expect when i myself go to a beautician to my clients.
Now with a base i can provide Threading, Waxing, Tinting, Facials and Massage treatments in the Privacy and comfort of a newly renovated treatment room above Studio 106 Hair Salon on London Road.
_sineadyoung

Excellent Eye Brow Tinting and Threading I had been to Palak a couple of times for eyebrow threading - and my brows after years of looking... read moreI had been to Palak a couple of times for eyebrow threading - and my brows after years of looking thin and weedy are starting to look better already - they are back to having a much more natural looking arch and the thin parts are much less noticeable now. I decided to have the brow tinting done for the first time and was really happy with the results. Palak knows how important a natural looking brow is to me and I felt she listened and took on board my concerns. I will be trying bikini waxing with her next and then maybe a salt scrub treatment too! Very happy to recommend 🙂 - 5/15/2018

hollym560

Pain free and precise threading I've been a few times now and she is helping my grow in my eyebrows and get more of a... read moreI've been a few times now and she is helping my grow in my eyebrows and get more of a defined shape. The threading is pain free and always looks great. Would recommend. - 5/03/2018

1996emily

Threading Service by Palak Had a threading appointment at this place yesterday, the lady who did my eyebrows was Palak Patel, really lovely and... read moreHad a threading appointment at this place yesterday, the lady who did my eyebrows was Palak Patel, really lovely and friendly lady. I was nervous for this appointment as I'm used to waxing but due to facial antibiotics I can't have this anymore. I've had my eyebrows threaded elsewhere once before and I remembered it to be a very painful experience, however, Palak did an amazing job and was painless threading!!! She talked me through what she was doing and shaped them up nicely after not having them done for almost a month! The room looked professional, clean and cute! And Palak finished off with putting soothing gel on after the threading to cool my skin. I have found my new regular eyebrow place, thank you so much Palak!! Don't hesitate to visit this place, friendly and professional environment with an experienced lady 🙂 More - 12/30/2018

Melissa36_90

Great first experience! Palak is a really lovely lady who puts you at ease and makes you feel welcome. Threading Station is positioned... read morePalak is a really lovely lady who puts you at ease and makes you feel welcome. Threading Station is positioned above Studio 106 hairdressers on London Road; just head straight up when you walk in. There isn't anywhere to sit whilst you wait but it's not too much of an issue. The treatment room room itself is clean and bright.

I sometimes get puffiness around my brows after threading, but on this ocassion, it was significantly reduced. Her price list seems really reasonable so I look forward to trying out some other services.

I'll be back again! - 12/22/2017

Victoria C.

Brow Threading Had my brows threaded by Palak on a friend'd recommendation. Walked in without appointment. Had to wait for a couple... read moreHad my brows threaded by Palak on a friend'd recommendation. Walked in without appointment. Had to wait for a couple of minutes for the other client to finish. Very happy with the results: she turned my unmatched, home tweezed brows into beatifully shaped ones. Did not hurt at all. Will definitely be back in a couple of weeks. Great price too. - 8/14/2018

Bryanna M.

Amazing! Had my eyebrows threaded here for the first time. Palak was amazing, really kind and helpful and explained everything to... read moreHad my eyebrows threaded here for the first time. Palak was amazing, really kind and helpful and explained everything to me before she started. My brows were uneven and messy before and are now so much more symmetrical and I love the results! Couldn't recommend enough! - 5/23/2019

Gabby O.

Amazing treatment! After now visiting Palak a few times, she has really transformed my eyebrows! I always used to have fair, patchy... read moreAfter now visiting Palak a few times, she has really transformed my eyebrows! I always used to have fair, patchy eyebrows but with her advice of a home remedy, they have become fuller and darker, what I always wanted. Every time she threads and tints my eyebrows, she takes her time, engages in conversation and makes you feel so comfortable. Couldn't recommend enough. - 8/09/2018

afbull

A pleasure! I'm so happy to have finally found somewhere to have my eyebrows threaded that is local, painless and enjoyable!

Not... read moreI'm so happy to have finally found somewhere to have my eyebrows threaded that is local, painless and enjoyable!

Not only is Palak highly skilled at what she does, she is also gentle and lovely! In the past I have not always looked forward to having my eyebrows threaded but I will do from now on.

Thank you Palak! - 3/18/2019

Serena V.

I landed from an overnight flight to find that my eyebrow place had cancelled my threading appointment, despite having my... read moreI landed from an overnight flight to find that my eyebrow place had cancelled my threading appointment, despite having my university graduation the next morning! I was fitted in last
minute, along with my mum. Palak did an incredible job - so gentle (I cried way less than usual), but also they were a fantastic shape. They looked brilliant and I was extremely happy with them for my big day. My mum also agreed that it was less painful for her, and Palak was more considerate about how they were shaped. What a warm and friendly lady too! It's a shame we are so far away! - 7/22/2019

Threading Took my daughter for eyebrow threading today, wow . Apart from Palak being so welcoming and friendly, her work is... read moreTook my daughter for eyebrow threading today, wow . Apart from Palak being so welcoming and friendly, her work is amazing. Truly fantastic experience. Can't wait to try her massage. Lovely , professional, and makes you feel so comfortable. - 11/02/2018

Soraya C.

Pain Free and Lovely Lady! After over plucking my eyebrows for years I decided to grow them and get them threaded/waxed for the first time... read moreAfter over plucking my eyebrows for years I decided to grow them and get them threaded/waxed for the first time with Palak.
Palak is so so lovely and really makes you feel at ease and relaxed. She is so knowledgeable and trusting.
The threading/waxing was absolutely pain free and I will be definitely returning! - 2/06/2018

Serena V.

I landed from an overnight flight to find that my eyebrow place had cancelled my threading appointment, despite having my... read moreI landed from an overnight flight to find that my eyebrow place had cancelled my threading appointment, despite having my university graduation the next morning! I was fitted in last
minute, along with my mum. Palak did an incredible job - so gentle (I cried way less than usual), but also they were a fantastic shape. They looked brilliant and I was extremely happy with them for my big day. My mum also agreed that it was less painful for her, and Palak was more considerate about how they were shaped. What a warm and friendly lady too! It's a shame we are so far away! - 7/22/2019

Emma C.

Relaxing threading Palak threaded my eyebrows in a quick, relatively pain free manner. Her spa room is nicely decorated, relaxing and comfortable.... read morePalak threaded my eyebrows in a quick, relatively pain free manner. Her spa room is nicely decorated, relaxing and comfortable. She personalised the threading to my eyebrows and my skin, which was really good. - 3/08/2018

Threading Took my daughter for eyebrow threading today, wow . Apart from Palak being so welcoming and friendly, her work is... read moreTook my daughter for eyebrow threading today, wow . Apart from Palak being so welcoming and friendly, her work is amazing. Truly fantastic experience. Can't wait to try her massage. Lovely , professional, and makes you feel so comfortable. - 11/02/2018

Fiona P.

Superb Threading Found Palak today via the internet as my previous threading place had closed down. Lovely treatment room, very clean and... read moreFound Palak today via the internet as my previous threading place had closed down. Lovely treatment room, very clean and Palak was most welcoming and friendly. Her threading was superb, so quick and more gentle than other practitioners I've been treated by. So pleased I found The Threading Station....I'll be returning. - 5/03/2018

sorcha s.

Wonderful service and easy! Brilliant service and fabulous energy. Made me feel very comfortable and very down to earth. My eyebrows were on fleek... read moreBrilliant service and fabulous energy. Made me feel very comfortable and very down to earth. My eyebrows were on fleek as the young ones say! - 3/01/2018

Joanna A.

Waxing and threading I have been getting waxed for years and have not had such a professional job done as at the threading... read moreI have been getting waxed for years and have not had such a professional job done as at the threading station. She did an amazing job, absolutely perfect. She was so friendly and explained everything clearly! She wanted to make sure it was perfect and spent quality time making sure she did.. - 2/22/2019

Elaine H.

FIRST CLASS EYEBROW THREADING Had my first appointment today with Palak, and was so impressed with her excellent pain free technique. I will definitely... read moreHad my first appointment today with Palak, and was so impressed with her excellent pain free technique. I will definitely be making another appointment soon, as and when needed - thanks again Palak

Elaine - 6/02/2018

Carlie A.

AMAZING! I have been to lots of places to get threading but this was by far the best experience. Super... read moreAMAZING! I have been to lots of places to get threading but this was by far the best experience. Super thorough, super fast, literally pain free, super lovely lady. Highly recommend and will not go anywhere else now!!! - 9/25/2019

weekendgal

Another relaxing visit to the Threading Station Palek is an absolute professional and understands customer service. I've visited Palek many times for eyebrow threading and waxing. I... read morePalek is an absolute professional and understands customer service. I've visited Palek many times for eyebrow threading and waxing. I have been having threading for nearly 20 years in various places but I can say Palek is the best I have found and would certainly not go anywhere else.
Palek's Leg and bikini waxing is the fab - very gentle and certainly not as painful as other waxing. Highly recommended. - 5/17/2019

Jordan J.

The most professional brow service I have ever received. Will be returning for all my wax/threading in the future. Thank... read moreThe most professional brow service I have ever received. Will be returning for all my wax/threading in the future. Thank you 🙂 - 9/27/2019

Eyebrow Threading Eyelash/Eyebrow Tint First visit to this lovely salon. Easy to find and great location. Treatment was lovely and relaxed. Palak is welcoming... read moreFirst visit to this lovely salon. Easy to find and great location. Treatment was lovely and relaxed. Palak is welcoming and takes the time to check your Eyebrow shape and match you with the correct tint colours that will compliment you. Palak is very good at her threading and I'm glad I've found this place. Will definitely be returning. - 7/09/2019

Sian E.

Brows threading and a tint May I say that like all girls finding that perfect person to take their time and talk you through and... read moreMay I say that like all girls finding that perfect person to take their time and talk you through and get that perfect Brow. It's the most important thing to trust your Brow beauty as I have had my brows completely ruined. I can honestly say my first visit to here so professional, she makes you feel welcome and comfortable. The most gental hands I have ever witnessed nothing is a fuss. Can't wait to book in again!!! - 2/19/2018

chardaneat

Painless threading I decided to grow my brows to try to create thicker brows after years of over-plucking to create angular brows,... read moreI decided to grow my brows to try to create thicker brows after years of over-plucking to create angular brows, they where truly unruly and Palak was very professional, makes you feel at ease and relaxed and the threading didnt hurt at all. My brows are now beautifully even and immaculate. Very reasonably priced as well! - 12/09/2018

indianalinnea3811

THREADING STATION - PALAK PATEL Palak is a highly skilled pro. Beautiful eyebrow threading - she uses a thread weight which is less painful than... read morePalak is a highly skilled pro. Beautiful eyebrow threading - she uses a thread weight which is less painful than I have experienced in previous treatments. Also, my bikini wax has lasted for much longer due to the premium grade she offers as well as her technique. So thrilled to have you local to where I live! Highly recommended! - 10/06/2018

Friendly and professional treatments! Appointments at Threading Station are easy to book via social media, text message or the website link and I found... read moreAppointments at Threading Station are easy to book via social media, text message or the website link and I found the appointment times convenient, even though I work during the day.

Threading Station is situated above Studio 106, with plenty of car parks within walking distance. The treatment room is upstairs in what is an old converted building and is small, but fully equipped. Palak was happy to discuss the options available to me but then allowed me to make my own decision. Her prices are reasonable, but when I visited, only cash was accepted. Palak is gentle, professional and personable and put me at ease throughout. Her work was very thorough and she followed up my wax with threading, taking her time to do a good job and advising me on aftercare. She even offers a loyalty card scheme, which is a really nice touch! Book an appointment here with confidence 🙂 More - 7/04/2019

EGM76

Painfree threading! Palak is a lovely lady - really took her time to make sure I was comfortable and happy with the... read morePalak is a lovely lady - really took her time to make sure I was comfortable and happy with the end result. She is a real expert and it was a pain free experience. - 3/26/2019